---
---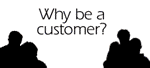 R-S Bellco Federal Credit Union was founded in 1953. Originally chartered as Befabel Rochester Federal Credit Union, it has grown to over 3300 members and has assets in excess of $21 million. The original field of membership was "those employees of Sewickley and Rochester Sub-Divisions of the New Castle District of the Bell Telephone Company who work in Beaver and Allegheny Counties, Pennsylvania; employees of this credit union; members of their immediate families; and organizations of such persons".
In 1960, the credit union amended it charter to change its name to its current name.
Beginning in 1983, under authorization of the National Credit Union Administration rules and regulations, the credit union began to serve other employee groups. Today, the credit union serves 31 active employee groups and associations.

View location, hours and holidays.
---
---