---
What's New At R-S Bellco
Click on the links below
NEW NEWS
ANNUAL MEETING
The 65th Annual Meeting of Members is scheduled for Saturday, April 7, 2018 at 10:00 am and will be held at the credit union office. The meeting will include election of two to the Board of Directors. The Nominating Committee has put forth incumbents Gordon Taglieri and William Castor.
NEW R-S BELLCO VISA CREDIT CARDS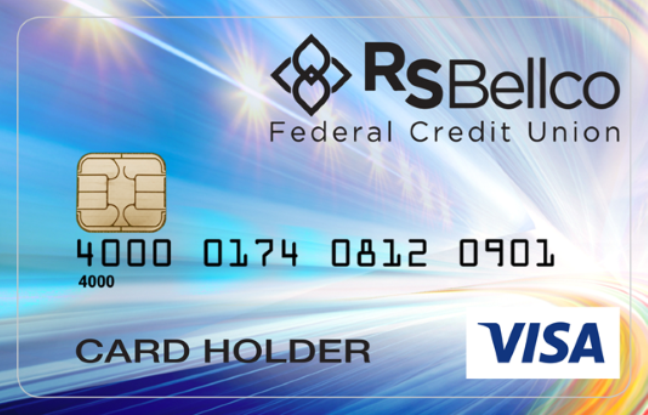 The new R-S Bellco VISA credit cards have arrived! Secured with EMV Chip technology, our members will now enjoy even more benefits holding an R-S Bellco card.
Access To Information - You now have on-line access to your credit card through AccessPoint. Check your balance, review transactions, make a payment and much more. Click the Access Point logo to sign up today! Mobile access is coming, so watch for more information soon.

What Do I Need To Do - Activate your new R-S Bellco VISA credit card and use it! If you haven't already, destroy your old silver R-S Bellco VISA credit card. Note that you now have a new account number. You must change any pre-authorized charges from your old card number to the new card number. Don't forget to change credit card information with your favorite on-line merchants too.
VISA Purchase Alerts - Don't forget to add another layer of security to your new R-S Bellco VISA credit card by registering to

receive an alert anytime a charge is made on your card. Click on the VISA Purchase Alerts logo to register your new card today. Alerts are another way to stop fraud before it gets started.
IMPORTANT TO CHANGE WHERE YOU SEND PAYMENTS - If you have automatic payments to your R-S Bellco VISA credit card set up through a bill payment system at R-S Bellco or elsewhere, you MUST change where those payments are being sent! Payments sent to the old address after August 26, 2017 may experience significant delays in posting to your account. The new payment address is:
PO BOX 37603
PHILADELPHIA, PA 19101-0603
If you mail payments with the stub from your new account statement, the payment will arrive at the correct address. You can also make your payment at our office.
COURTESY PAY SERVICE UPDATED
Our Courtesy Pay* service was updated May 1, 2016 to add additional member protections. To learn more, click to see Overdraft Coverage Options. After considering your options, click to find and complete the Courtesy Pay Extended Coverage Consent Form.
We added Virtual Branch Home Banking and On-line Bill Pay to transactions currently able to access the Courtesy Pay limit (checks, ACH, recurring debit card payments and teller window).
Members should monitor checking account activity to avoid overdrafts. Mobile banking and on-line banking can provide assistance in keeping up with your available balance. You can even set balance alerts through on-line banking to e-mail or text you when your account balance is getting low. The best practice is to avoid overdrafts, but when life happens, it is good to have Courtesy Pay.
* Accounts will be charged the standard Overdraft fee of $30 for handling each overdraft created by check, ACH, Point-of-Sale, ATM withdrawal, in-person withdrawal, or other electronic item that is paid and $30 for items returned. An overdrawn balance must be repaid within 32 days. We may not pay items under your Overdraft Privilege if you do not maintain your account in good standing by bringing your account to a positive balance within every thirty-two (32) day period for a minimum of 24 hours, if you default on any loan or other obligation to R-S Bellco Federal Credit Union or if your account is subject to any legal or administrative order or levy. Transactions may not be paid in the order in which they occurred, and the order in which transactions are received and processed may affect the total fees incurred.
PROTECT YOUR IDENTITY TODAY
INTRODUCING SHERPA IDENTITY PROTECTION: YOUR TRUSTED GUIDE FOR PERSONAL DATA SECURITY
Working with a leading provider of fraud detection solutions, R-S Bellco is offering Sherpa Identity Protection services that will equip you with the tools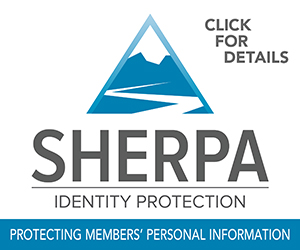 to protect your personal information using top ID protection technology. Sherpa experts will also provide identity/credit restoration and lost wallet services should the need arise.
Sherpa has three levels of protection to fit every need and budget. Clink on the SHERPA link for more information or to sign up and start protection today.
---
MEMBER LOYALTY REWARD LOAN RATES
SHARED BRANCHING IS HERE!!!

What is Shared Branching? Shared branching allows R-S Bellco members to make transactions on their R-S Bellco accounts at participating credit unions displaying the CO-OP Shared Branch logo, just as if they were standing in the lobby at R-S Bellco! Better yet, our members can make transactions on their accounts with other participating credit unions while they ARE in our lobby! Make deposits, withdrawals, loan payments, transfers, inquiries and more. How convenient is that?
Where is Shared Branching? Searching from the credit union, there are 3 shared branching locations with 10 miles, 12 within 20 miles and 46 within 50 miles. There are 170 shared branching locations throughout the Commonwealth of Pennsylvania and over 5,000 locations nationwide. To find a location near you go to www.co-opsharedbranch.org or download the CO-OP Shared Branch locater application for your smart phone.
How do I use Shared Branching? Go to a participating credit union location with your main R-S Bellco account number, a photo ID and let the teller know you want to make a transaction on your account with R-S Bellco! Your main R-S Bellco account number such as 1234-015. It is not the number on the bottom of your check. If you are not sure, call us before you go!
What does Shared Branching cost? Shared branching is FREE for R-S Bellco members!
ANOTHER CONVENIENT FREE SERVICE FROM YOUR CREDIT UNION!!
MOBILE BANKING IS HERE TOO!!!

Your R-S Bellco accounts just got mobile! Sign up today and securely take your R-S Bellco accounts with you using one of three great options. Check your balance, review transactions, transfer money between accounts or pay bills. Mobile banking gives you three ways to get your accounts mobile.
Smartphone and tablet users download the TouchBanking app to get access. If you use the internet web browser on your smartphone or tablet now to access your accounts, you can sign up for a mobile version that is designed specifically for smaller screen sizes. Don't have a smartphone? We've got you covered there too! There is a texting option that enables you to access account information through a series of text messages.
Get started by signing up through your home banking account. Once logged on, go to the Self Service tab and click on the Mobile Money link. Select the access option that interests you and follow the on-screen instructions to get access to the same accounts you have set up through home banking.
You are already mobile. Sign up today and make your R-S Bellco accounts mobile too!!
---
---
MEMBER LOYALTY REWARDS - ACT NOW BEFORE RATES MOVE HIGHER!
New/used car rates as low as 1.49% for 4 years
Home Equity Loan as low as 2.99% for 10 years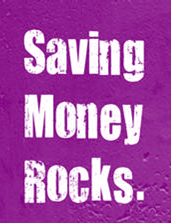 IF YOU ARE WITH US, WE ARE WITH YOU!!
---
1. MEMBER LOYALTY REWARDS - Start Enjoying Rewards Now
A. Fixed-Rate Home Equity Loan at 2.99% for 10 years
B. Pay NO Loan Costs - Could Save You More Than $200
C. Reduce our Already Low Car, Truck, Bike, RV and Boat Rates by 1/2%
D. How Do I Qualify for Rewards???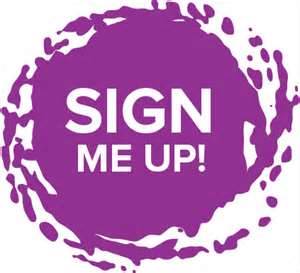 2. Home Equity Line of Credit - 1.75% for the First Year
3. New and Used Car Rates Now As Low As 1.49%
4. Fixed-Rate Home Equity Loan As Low as 2.75%
5. Motorcycles, RV's, Boats, Jet Ski's and ATV's Too
6. Board Loan Special - Up to $3,000 at 7.99%
7. We have Discount Amusement Park Tickets - Click Here for Details
Phishing Alert - Click here for more information
*** Lost or Stolen Credit or Debit Card ***
LOANS - LOANS - LOANS